Crouching Truck Description
.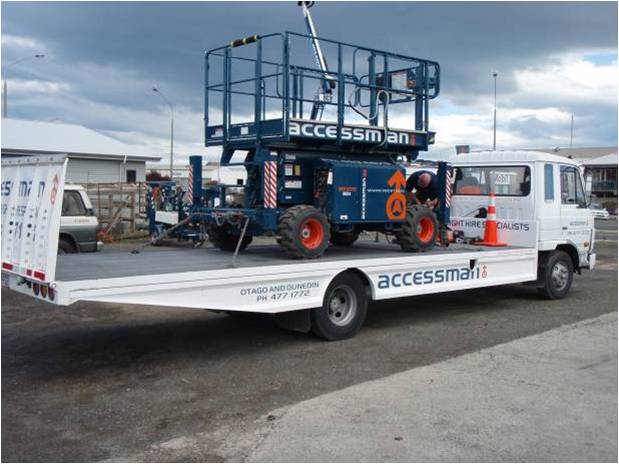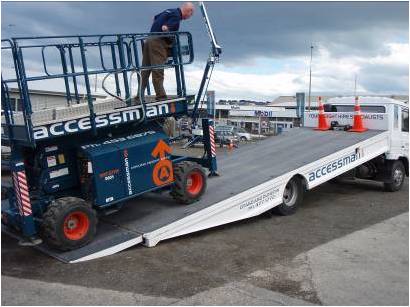 ATT has designed a modified chassis and sub-frame which allows the truck deck to lower and sit on top of the rear wheels during loading. This enables quick loading and unloading of self propelled vehicles and plant. The technology gives the impression that when the deck tilts the truck pulls its own axle up under the deck until the deck skin (ie the top layers of the deck) is hard down on the tyres.
WHAT DO THE CUSTOMERS' THINK?
"Accessman Group of companies bought its first Crouching Truck from Armour Transport Technologies Ltd in 2004. We were so impressed we have added a further 4 to handle the day to day deliveries of our Access equipment hire business.
Each truck has a lot of daily movements which are handled with ease by our drivers due to the ease and speed of operation of the Crouching Truck Technology.
The trucks have been 100% reliable and have never let us down. It has been a privilege to be on the grounds floor with Barry and his team in the development of such an innovative, fast and reliable technology."
Ross Pickersgill - Managing Director, Accessman Group of Companies
The key to the success of the Crouching Truck technology is its simplicity!

ATT has patents for the technology in all the major markets.